eBay Connect 2022
This year, we continue to host our eBay Connect Developer Conference virtually. We are still in the midst of everything getting back to normal and our first priority is to keep our community - our developers and employees - safe. We also wanted to give our developers updates on the program and ways to get prepared for all the upcoming changes. Over the span of two days, we hosted webinars and published content to give you an inside look at eBay's newest APIs and future initiatives. We look forward to continue to connect and prepare you for the upcoming program updates.
2022 Star Developer Awards
eBay's Star Developer awards celebrate the adoption of our APIs, innovation and growth. This year, there were two categories:
For these awards, we considered all 3rd-party developers who participate in the developers program, contribute to eBay business initiatives, use our APIs in a productive way, and bring value to eBay and our buyers and sellers.
Early Adopter Award
This year's Early Adopter Award was presented to Linnworks, which enables merchants globally to manage their multi-channel inventory, orders, and fulfillment from a single platform, while providing deep insights across their operations. Linnworks processes over $9 billion in gross merchandise value each year and serves some of the world's largest, recognizable brands.
Linnworks has been continuously seeking ways to improve sellers' operational efficiency and business performance by implementing eBay's latest developments. Over the past twelve months, Linnworks has partnered with eBay to drive engagement and adoption of several services such as eBay Fulfillment and eBay Promoted Listings to support merchants' eCommerce growth. This development showcases Linnworks' ongoing commitment to strengthening its product to support the growth and success of its customers on eBay.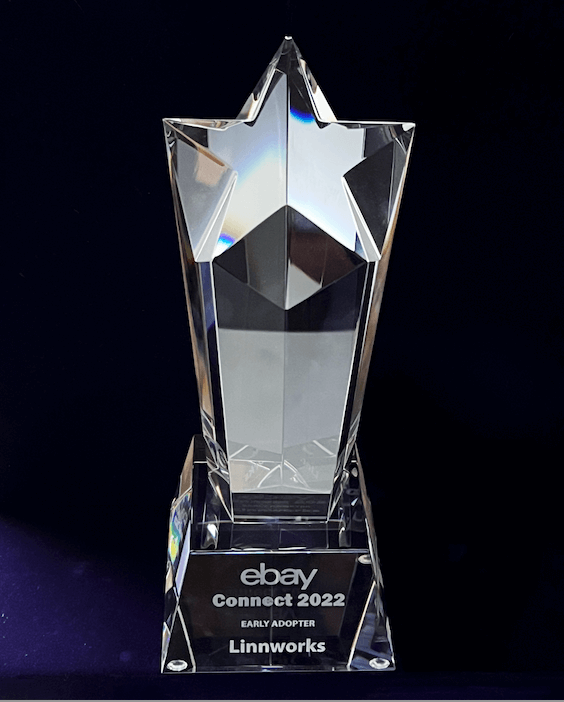 Honorable Mention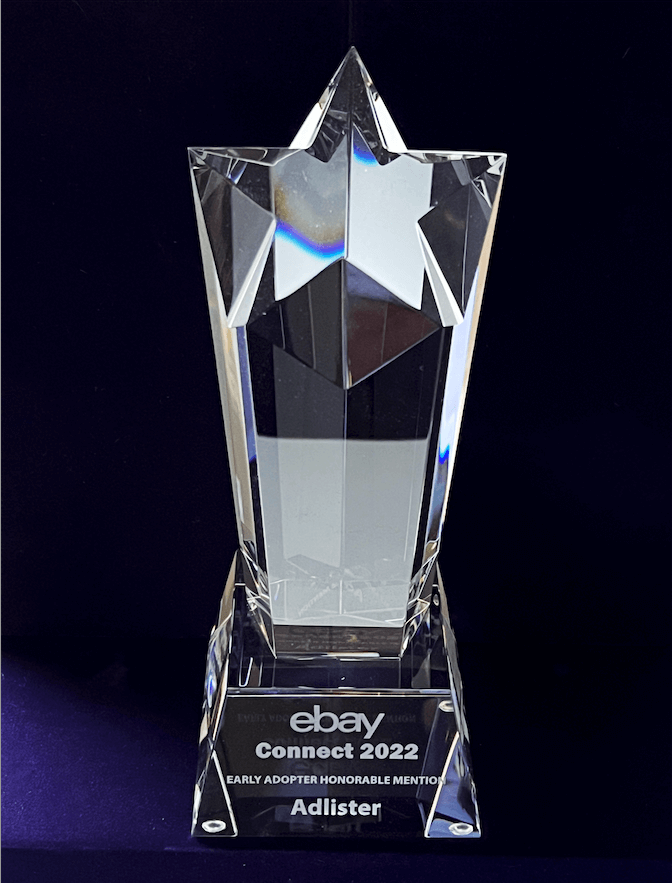 We would also like to recognize AdLister as a partner who has made phenomenal progress in being one of the first 3PPs globally to implement the latest and priority eBay APIs and new features beneficial for its existing and new sellers. This includes fully automated eBay Fulfillment, In-house Listing Optimisation tool , eBay Video API available for all their +500 sellers for uploading videos to their listings Promoted Listings PLS and PLA + Promotional tools, adoption of the Terapeak insights API, and 100+ custom built listing templates.
Rapid Growth Award
The Rapid Growth Award is Booncy SRL, which is a Florence-based Comparison Shopping publisher and member of the eBay Partner Network since 2016. Born as a Fashion aggregator, over the years Booncy SRL has diversified its business, becoming a reference in Affiliate Marketing, optimizing the value it extracts from traffic data and distinguishing itself as a valuable partner for eBay. Already a strong partner in the DE and IT markets, they migrated to Feed API Beta in 2022 and at the same time worked to expand their partnership with eBay in the UK market. Despite the challenge, they were able to achieve a strong and rapid increase in sales, becoming one of the leading PLA publishers for eBay Partner Network in the UK. Today, they are active with eBay in the main European markets and through Bing PLA also in the US and soon launching Bing PLA in Australia and Canada. Booncy SRL was able to find new, unconventional strategies to leverage eBay's API, converting them into growth opportunities and has grown 100% year over year. We recognize their commitment and passion in partnering with eBay.